This article contains information about the new features in Gmail Notifier Pro version 4.0. In addition to the visible changes, there are also many enhancements made to the processing of mail messages.
The support for displaying messages with embedded image resources are also improved.
Support for all IMAP and POP mail accounts
Gmail Notifier Pro version 4.0 adds support for using any standard IMAP and POP mail server. Any e-mail account can now be monitored.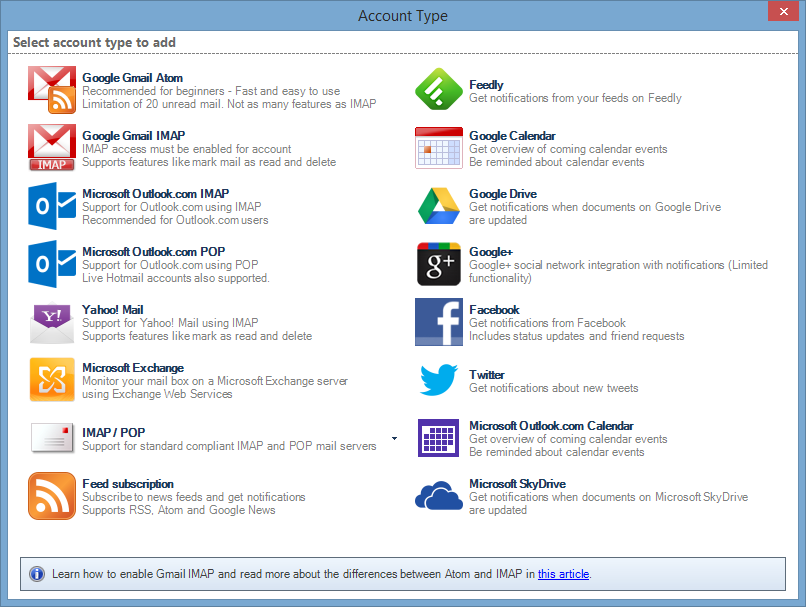 Compose messages with more formatting options
The compose message feature support more formatting options and embedded images. Multiple signatures can be defined for each account and can easily be inserted in the e-mail composer. The user interface is improved by making better use of the modern ribbon toolbars.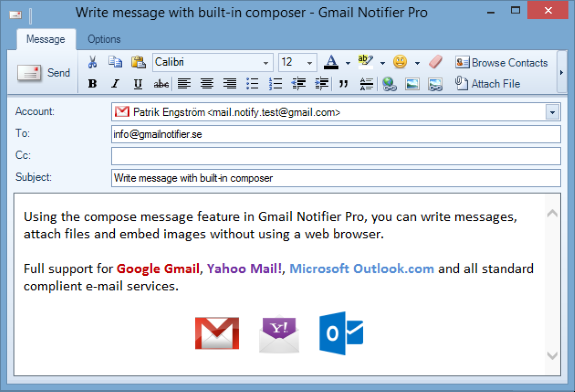 Send attachments from Windows
Gmail Notifier Pro offers full integration between Windows and Gmail. When sending attachments to a mail recipient from the Windows desktop or from applications like Microsoft Office, Gmail can be opened in the web browser with a new message prepared, including the selected files as attachments.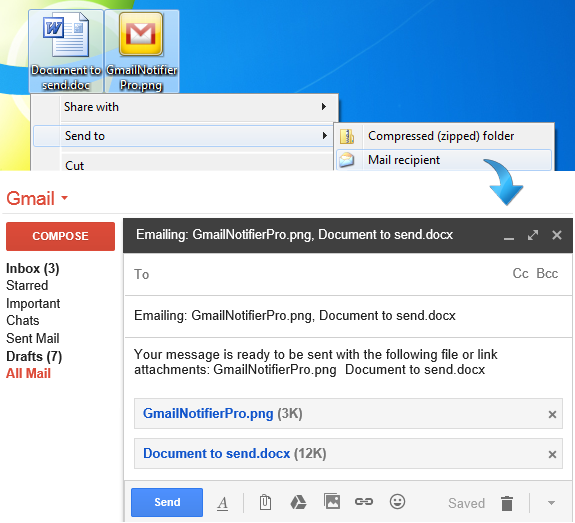 Upgrade to Gmail Notifier Pro 4.0
The built-in automatic upgrade feature can be used to upgrade to version 4.0 with a single click. For manual installation, the latest version can be found on the
Gmail Notifier Pro download
page.
Important note:
Signatures created in version 3.X will be lost when upgrading to version 4.0. The previous signatures were defined in RTF-format, while Gmail Notifier Pro 4.0 uses HTML. To keep the signature content, each signature needs to be copied into a text editor or word processor before upgrading. After upgrade, define new signatures and paste the content of the old signatures. The improvements to mail processing and support for embedded image resources requires Gmail Notifier Pro 4.0 to download all IMAP messages again when started the first time.