Information about Atom & IMAP
This section explain the differences between Atom and IMAP for connecting to your Gmail account. Gmail Notifier Pro supports both. When adding a new mail account in Gmail Notifier Pro, the following dialog below is displayed. Gmail Notifier Pro let you select either Atom or IMAP for connecting to Gmail.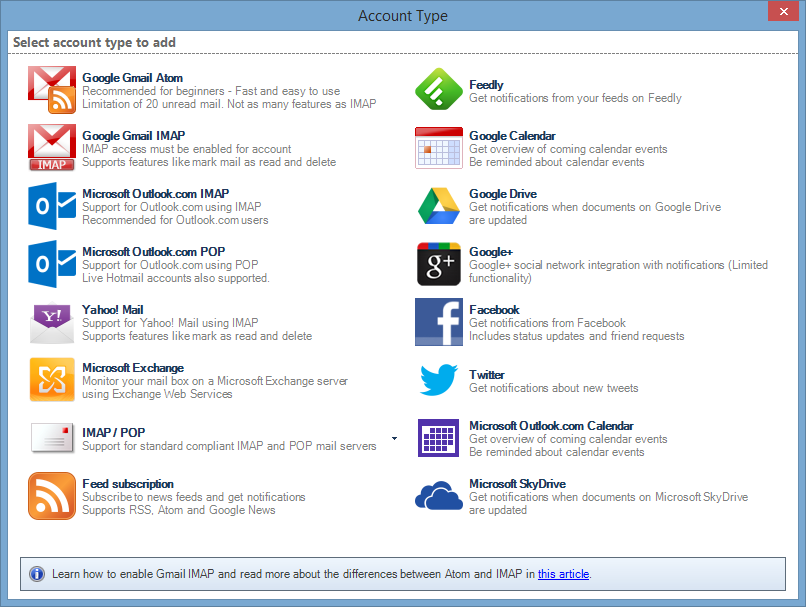 Which one is preferred, Atom or IMAP?
Atom gives fast and reliable read-only access to the mail box. The limitation is that only the 20 latest unread mail can be displayed for each account.
IMAP support additional features like mark a mail as read and replying to multiple addresses. To enabled IMAP support for an account, you must first logon to Gmail using your web browser and activate IMAP support.
Feature matrix
See section
Webmail account features
.
How to activate IMAP for your Gmail account
Read
this article from Google
, or simply logon to your Gmail account and follow the steps in the image below and save the changes.